Aviso Legal:
Todo el material publicado en mi web, ha sido RECOLECTADO exclusivamente de internet de sitios públicos, por lo que este material es considerado de libre distribución. En ningún artículo legal se menciona la prohibición de material libre por lo que este Sitio Web no infringe en ningún caso la ley.
Descargar El Dia Que La Tierra Se Detuvo (2008) en Latino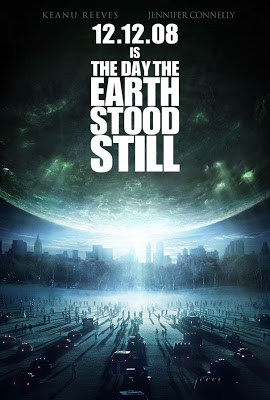 En la pelicula The day the Earth stood still (conocida tambien como "Ultimatum a la Tierra" en español), la famosa científica Helen Benson (Jennifer Connelly) se encuentra cara a cara con Klaatu (Keanu Reeves), un extraterrestre que ha viajado por el universo para advertir a la humanidad sobre una inminente crisis global.
Titulo Original: The day the Earth stood still
Titulo Español: Ultimatum A La Tierra
Titulo Latino: El Día que la Tierra se Detuvo
Idioma: Español Latino
País: USA
Año: 2008
Género: Ciencia ficcion. Thriller | Extraterrestres
Tamaño: 701 Mb
Calidad Imagen: DVDRip
Formato: .avi
Password/contraseña:
by.relampago_846
Ver El Dia Que La Tierra Se Detuvo (2008) Online en Latino
RelampagoMovies.com 2015-201?
Please enable / Bitte aktiviere JavaScript!
Veuillez activer / Por favor activa el Javascript!
[ ? ]