Aviso Legal:
Todo el material publicado en mi web, ha sido RECOLECTADO exclusivamente de internet de sitios públicos, por lo que este material es considerado de libre distribución. En ningún artículo legal se menciona la prohibición de material libre por lo que este Sitio Web no infringe en ningún caso la ley.
Descargar El Principe Y El Mendigo (1962) en Latino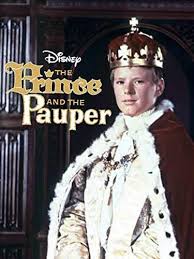 La vida de dos niños se intercambian por obra del destino , uno nacido en la realeza y el otro en la total pobreza
Titulo Original: The Prince and the Pauper: The Pauper King
Titulo Hispano: El Principe Y El Mendigo
Idioma: Español Latino / Ingles + Subs eng
País: USA
Año: 1962
Género: Aventuras
Tamaño: 1 Gb
Calidad Imagen: BRRip 720p
Formato: .mkv
Password/contraseña:
by.relampago_846
Ver Trailer De El Principe Y El Mendigo (1962)
Ver El Principe Y El Mendigo (1962) Online en Latino
RelampagoMovies.com 2015-201?
Please enable / Bitte aktiviere JavaScript!
Veuillez activer / Por favor activa el Javascript!
[ ? ]